Jan's Retirement Dinner (It's a secret)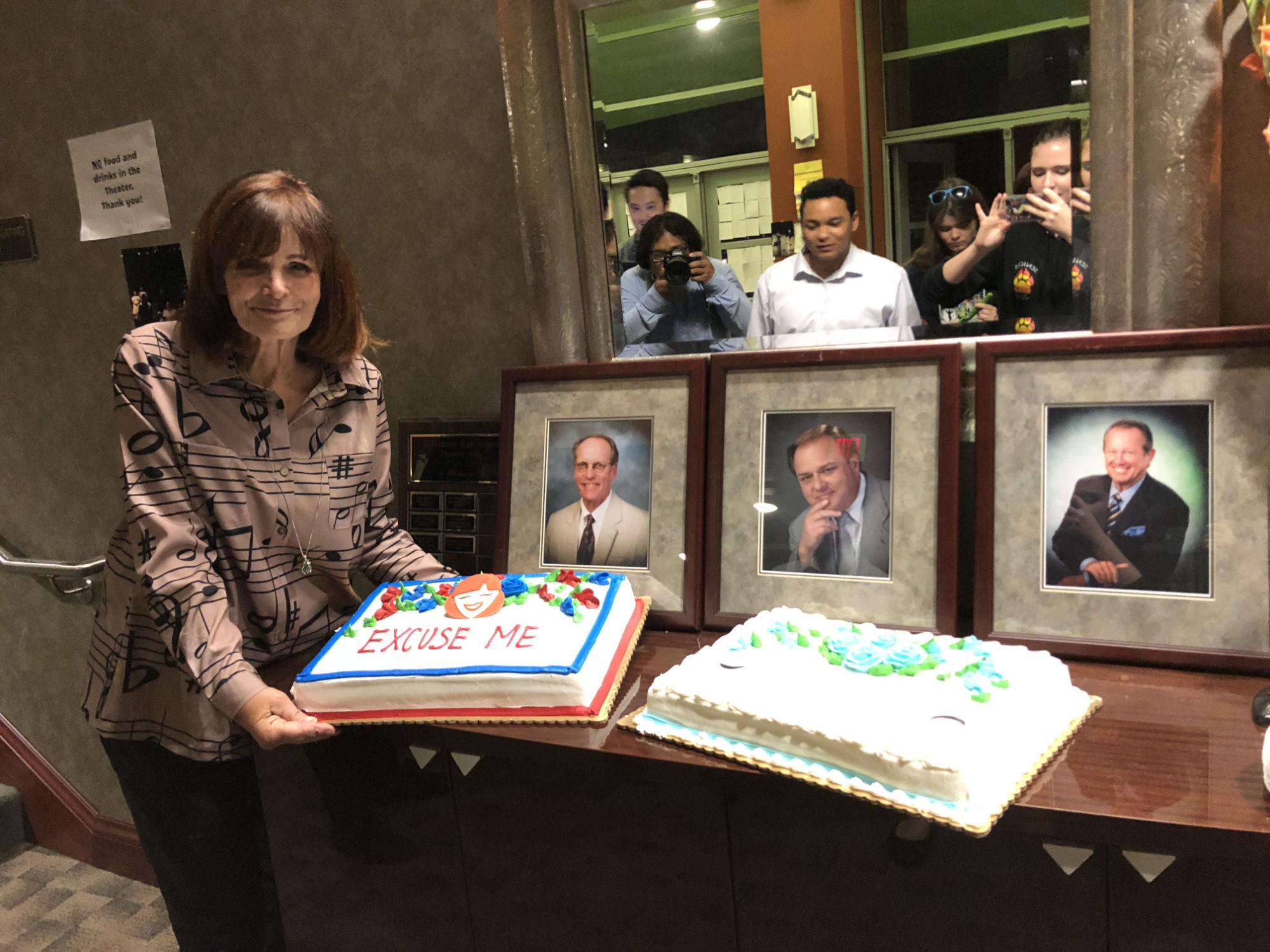 Dear Fellow GHS Drama Alumni,
We are hosting a retirement dinner for our beloved Jan who had been our drama director at GHS for well over 23 years, since 1996.
***EXTREMELY IMPORTANT***
DO NOT TELL JAN. This is a surprise for her
DATE: June 22, 2019
TIME: 4pm till late
LOCATION: Robin's Woodfire BBQ
ADDRESS: 395 North Rosemead Blvd. Pasadena CA, 91107
PRICE: $25/teen or adult, $8.50 per child who needs orders a meal from the kids menu
This includes a BBQ dinner for teens and adults plus it will contribute towards getting a group gift to Jan.
IF YOU CANNOT MAKE IT, you can still make a contribution to Jan's gift if you like. Just mark it as such on your payment.
It would be tremendously helpful if you could all register asap so we could get a good headcount. We can accommodate to a certain extent walk-in's. But this would make it really hard for us to gage if we don't know how many people are coming for us to order the food.
Entertainment:
We will also have a keyboard set up at the location. So if you want to serenade something to Jan, please bring sheet music. We can sightread your songs and play for you if you cannot paly the keyboard. But you MUST bring your own sheet music.
AGAIN, PLEASE DO NOT TELL JAN!!!!
Payment:
All payments are final. We cannot do refunds. Please mark your payment with the following information:
Please be sure to do your calculation. $25 per adult. $8.50 if you are bringing a child who will order from the kids menu. Young babies (under 3) who will not be eating at all does not have to pay.
YOUR NAME (If bringing a plus 1, please mark +1)
If you want to contribute additional amount to the gift, please mark it on your payment.
You can pay either via VENMO or PAYPAL. Please send paypal money as friends/family to avoid the additional service charge.
VENMO ACCOUNT: www.venmo.com/GabrielinoAlumni-Association
PAYPAL ACCOUNT: This email address is being protected from spambots. You need JavaScript enabled to view it.
Contact:
If you have any questions, please email us at This email address is being protected from spambots. You need JavaScript enabled to view it.. We will try to get back to you asap. It's more preferable if you find either Becky or Paul on Facebook and we can get back to you asap.